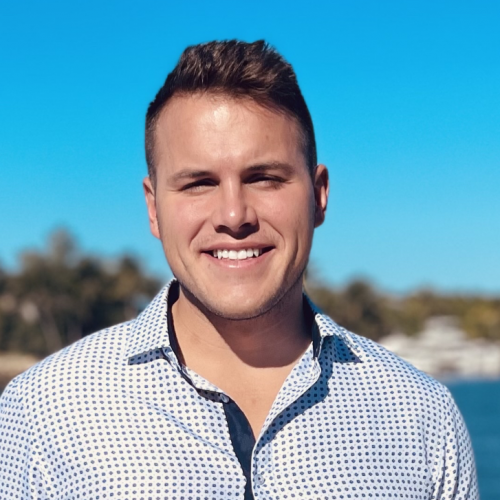 +1-561.212.6175
tim@myyachtsales.com
Growing up fishing on his family's Four Winns with his father on the Great Lakes in Rockwood, Michigan, Tim was introduced at an early age to the boating and fishing industry. At the age of thirteen, his passion and ambition shined through by working for one of the most renown bait and tackle shops in the state. It is there where he learned the inner workings of the freshwater fishing industry and grew his passion for boating. In his school years, he worked in different professional capacities within the finance and yachting industry providing his clients with expert guidance around complex lending and purchase decision-making. Upon completion of his formal education at Ferris State University, he moved to Fort Lauderdale, the Yachting Capital of the World and now states "God made freshwater so everyone can boat, but God made saltwater so the elite can yacht!".
In 2020, Tim left his successful finance career to pursue his passion to help his clients in all things yachting by joining the My Yacht Sales brokerage team with owner Chris Jones. Tim has drawn on his experience and knowledge to provide detailed, professional advice for his clients. He is excited for the many opportunities that lay ahead with a firm that has proven to be incredibly successful at fulfilling the yachting dreams of their clients.
Tim enjoys spending his time in the bluest of waters in the Bahamas, where he keeps busy trying to catch that one fish that got away. You can meet Tim each year at your favorite Yacht show in Fort Lauderdale, West Palm or Miami.